Lower Payments & Increase Cash Flow with Interest-Only Farm Loans
Similar to an irrigation pivot that helps your crops grow throughout the seasons—the AgAmerica Pivot™ program is designed with you in mind through any season in your life. With interest-only payment and accelerated approval options, it gives farmers, ranchers, and rural landowners flexibility in a high-interest-rate environment and stability in the face of economic variability.
The Benefits of AgAmerica's Interest-Only Farm Loans
Lower farm loan payments
Up to 10-year fixed and variable rate options
Freedom to choose when to pay down your principal
Ability to transition to a conventional loan structure when the time is right
Provides immediate cash flow for operational growth
Leverages land equity and collateral to provide flexible financing structures
Accelerated approval options
Calculate Your Savings
See for yourself how an interest-only loan can benefit you.
Your Results*
$36,241 annual cash flow savings
*Actual loan payments and terms depicted by AgAmerica Pivot™ Loan Calculator are estimates only and may vary depending on the interest rate, closing date, and other factors.
AgAmerica is here to serve you and provide simple solutions for an otherwise complex industry. Here is what you can expect through the loan application process.
2. Provide Supporting Documentation
3. Finalize Loan Agreement
Once all required documentation is received, AgAmerica will work closely with you to create a loan structure that meets both your short and long-term needs.
Get in touch with someone who can walk through your options and answer your questions.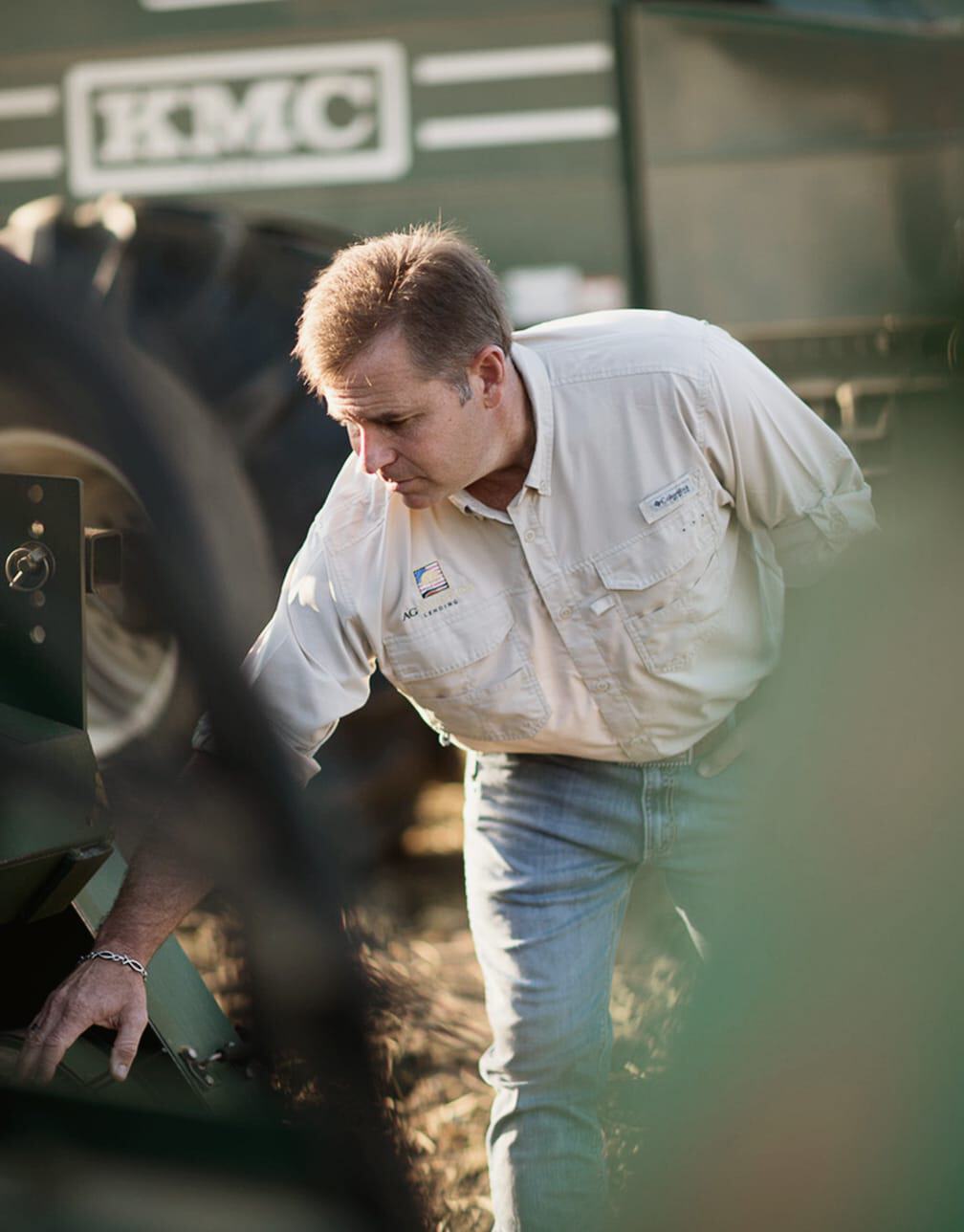 Find answers to our most commonly asked questions and to learn more about AgAmerica Pivot™ program.
AgAmerica is a nationwide agricultural land lender with offices in Lakeland, Florida; Boise, Idaho; and Charlotte, North Carolina. Unlike traditional credit and financial institutions, we can provide financing that is free of regional restrictions. 
Short-Term Financing. Long-Term Success.
Freedom and flexibility are key for farmers and ranchers to remain resilient through it all. Read how farmers and rural landowners have taken advantage of short-term interest-only financing to increase their cash flow and grow their operations.