Comprised of two sub-regions and nine states, the Southeast region of the U.S. collectively contributes nearly $47 billion to the nation's agricultural output each year.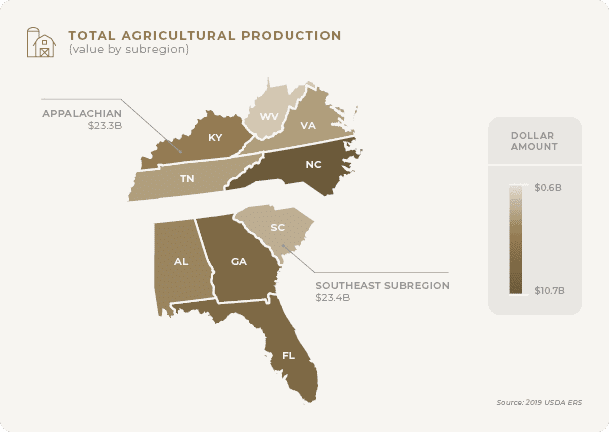 The Southeast is the third-largest exporter of U.S. agricultural goods and top supplier of broilers, tobacco, and livestock products. Many Southeast farmers rely heavily on farm labor, accounting for nearly 20 percent of total farmworkers in the nation. Download our 2021 regional report to explore more key trends, challenges, and characteristics of farming in the Southeast with statistical insights directly from AgAmerica's Chief Economist and award-winning professor, Dr. John Penson. 
Please complete the request form to receive your free 2021 report on the demographics, costs, revenue, and farmland trends of U.S. agriculture in the Southeast.
Want to learn more about what fuels our culture at AgAmerica?